Announcements
We are releasing our Super Trifecta Bowl workbook for general download. Start a new League with 6 to 10 friends and family during the pro football postseason! Click the link below to learn more.

And, follow us on Twitter @WFTLeagues for updates on the Super Trifecta Bowl.
Introductions
The Clearinghouse presents the rules for the Third Annual World Football Trifecta League (Edition 1.0).
In the upcoming year, the Analysts once again will be playing for a share of The Purse in four distinct races and, of course, the prestigious Analyst of the Year Award over the course of the entire racing season.
Last year's winner of the Annual Award, Little Tuna, shows off her sports analysis IQ and wishes all Analysts the best of luck in the upcoming year: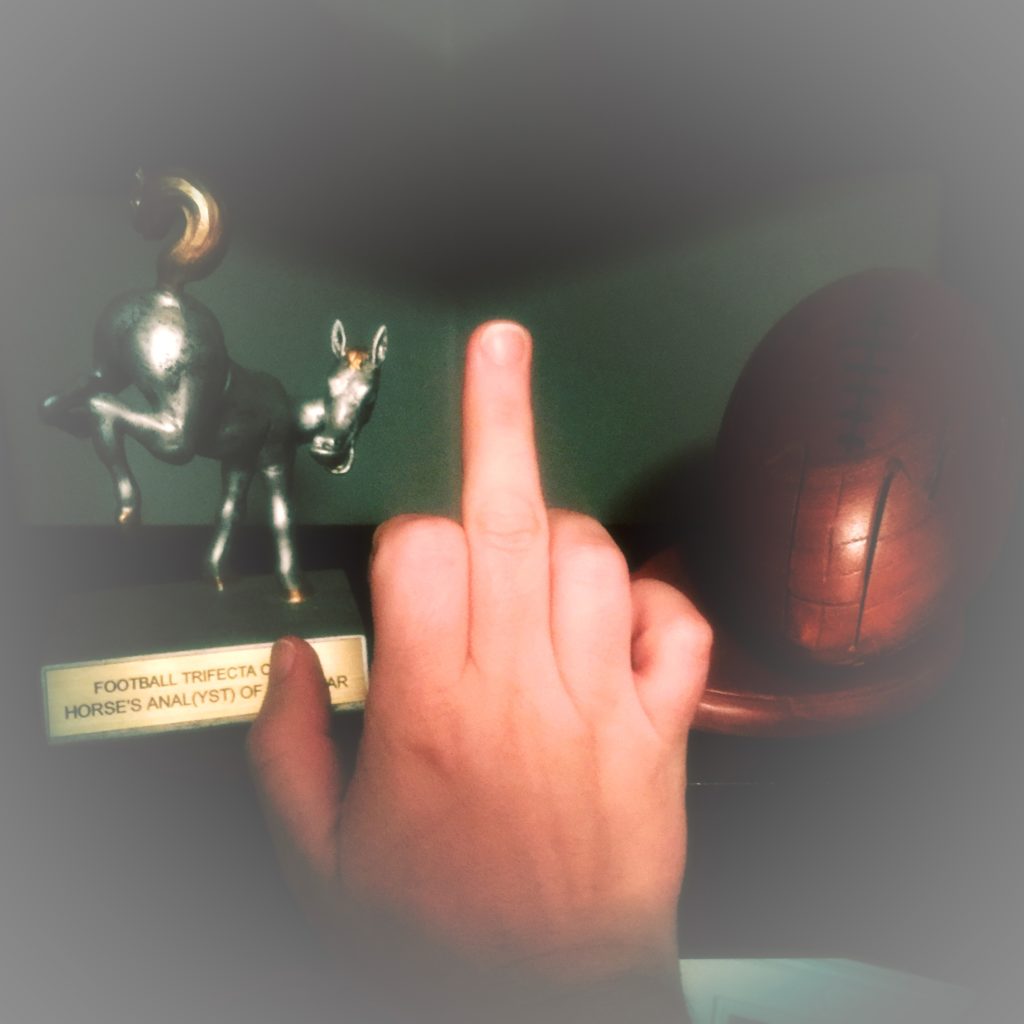 At the conclusion of the regular race season, the Analysts will compete in the World Football Analyst Championship for the most illustrious trophy in sports analysis.
Who will have the look of a champion after the 2016-17 season?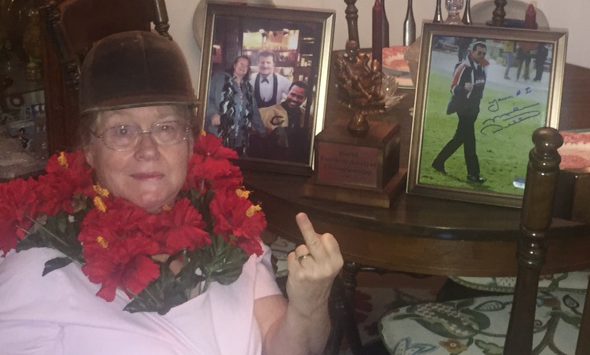 To see the rules and more, use the navigation links at the left (PC) or at the top right of the page (I-Pad or mobile device).
NEW! Check out The Winner's Circle to see how each Analyst fared in the first two years.
Still disappointed after last year's unpatriotic romp to victory? Check out the results in the Second Annual World Football Trifecta League Summary.
Hey, Rookies, Fantasy Football as Horse Racing Is Not Your Thing?
The World Football Trifecta League provides a template to create many varieties of fantasy football pick 'em leagues. See how the rules can be modified to simulate a football game in four or five quarters during the weeks in the football season.